Lots of users want to export PST file to Windows Live Mail, this tutorial is made for those users to convert PST to EML in a simplified way without facing any issues. The solution resolves many queries related to Outlook PST to WLM Converter.
Outlook is an easy to use email client provided by Microsoft. It comes in several versions with MS Office Suite like Outlook 2003, 2007, 2010, 2016, 2019 etc. Microsoft Outlook provides various features to its users to manage and handle email.
Windows Live Mail is a free client provided by Microsoft. You can simply manage your email data with this client and it can be comfortably used by business as well as personal users as their email program. EML file format is used by Windows Live Mail client to store the user database.
Why there is a need to export Outlook files to WLM client?
There are several reasons to convert PST to Windows Live Mail and these are –
Windows Live Mail is a free email client whereas Outlook needs to purchase with Office Suite.

With Windows Live Mail EML format, you can simply access your important emails and attachments as EML is a single file format.

EML file format can be easily imported to several email clients like Thunderbird, Outlook Express and others.

Windows Live Mail is a light application that can work in a faster way.
How to swiftly migrate PST file to WLM client?
To convert Outlook database into Windows Live Mail, you can simply download Softaken PST to EML Converter that helps you to rapidly export PST file in EML format with few manual clicks. Without technical expertise involvement. Follow the given steps to know how to import PST emails in EML format.
Step 1. Downloading and installing the tool – The beginning of the tool is to download it on your Windows machine and install it properly.
Step 2. Loading PST file – Click on the Browse button and select PST file whom you want to convert into EML format. You can upload any size PST file without any problem.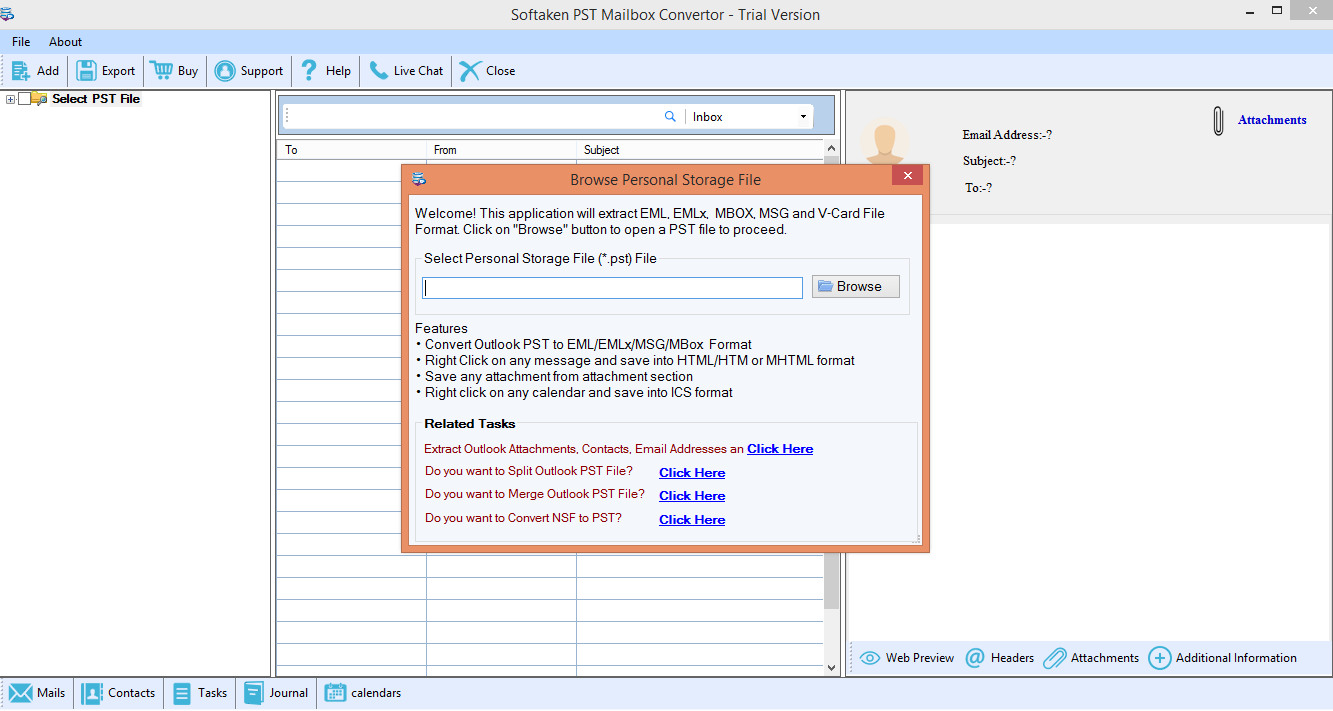 Step 3. Preview facility – In the Preview section, you can simply take a brief view of PST file components by folder selection from the left-hand side of the screen.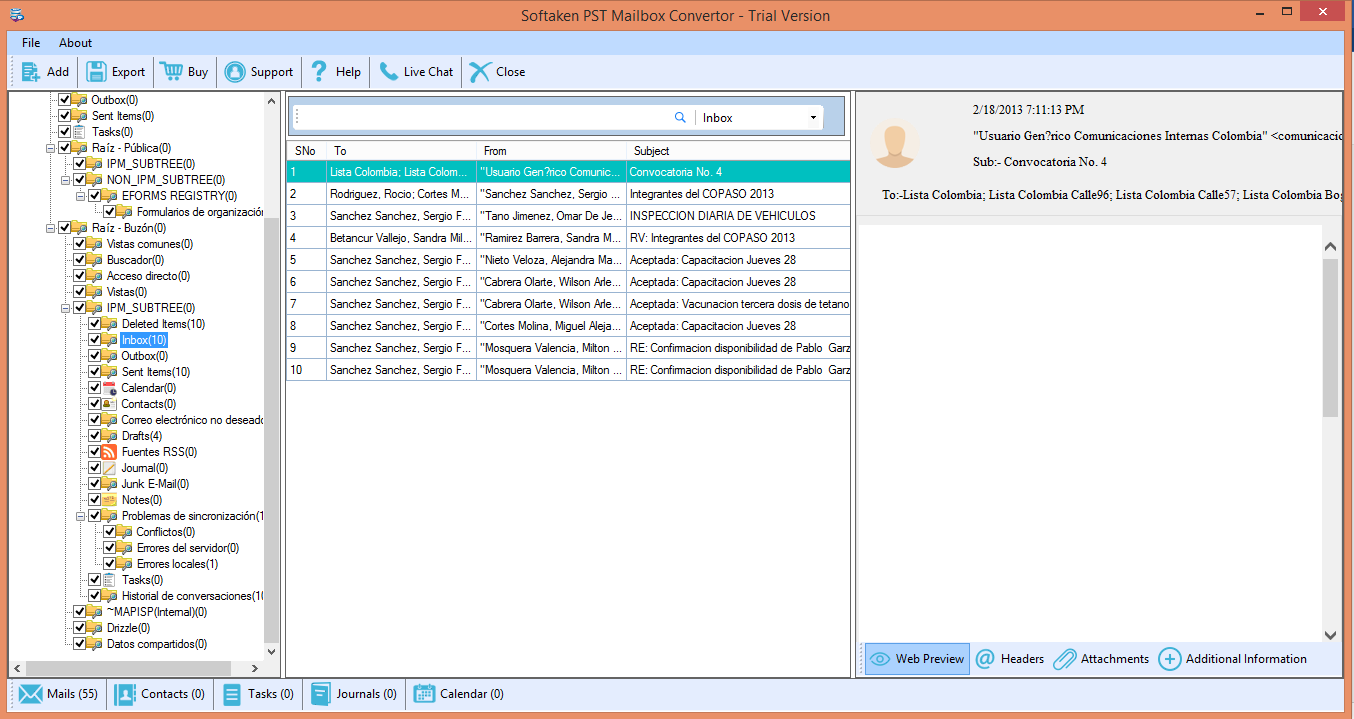 Step 4. Choice of Export options – There are several options provided by the application, choose EML file format to export PST file in Windows Live Mail.
Select Options – You can choose selected folders or complete PST file for conversion as per your needs.
Step 5. Selection of output destination – Go to the Browse button and choose a location where you want to save the converted EML file. This could be any location of your choice.
Step 6. Click Convert Now – Finally, place the cursor to Convert Now button. Within a few minutes, you can get the PST file converted into EML format.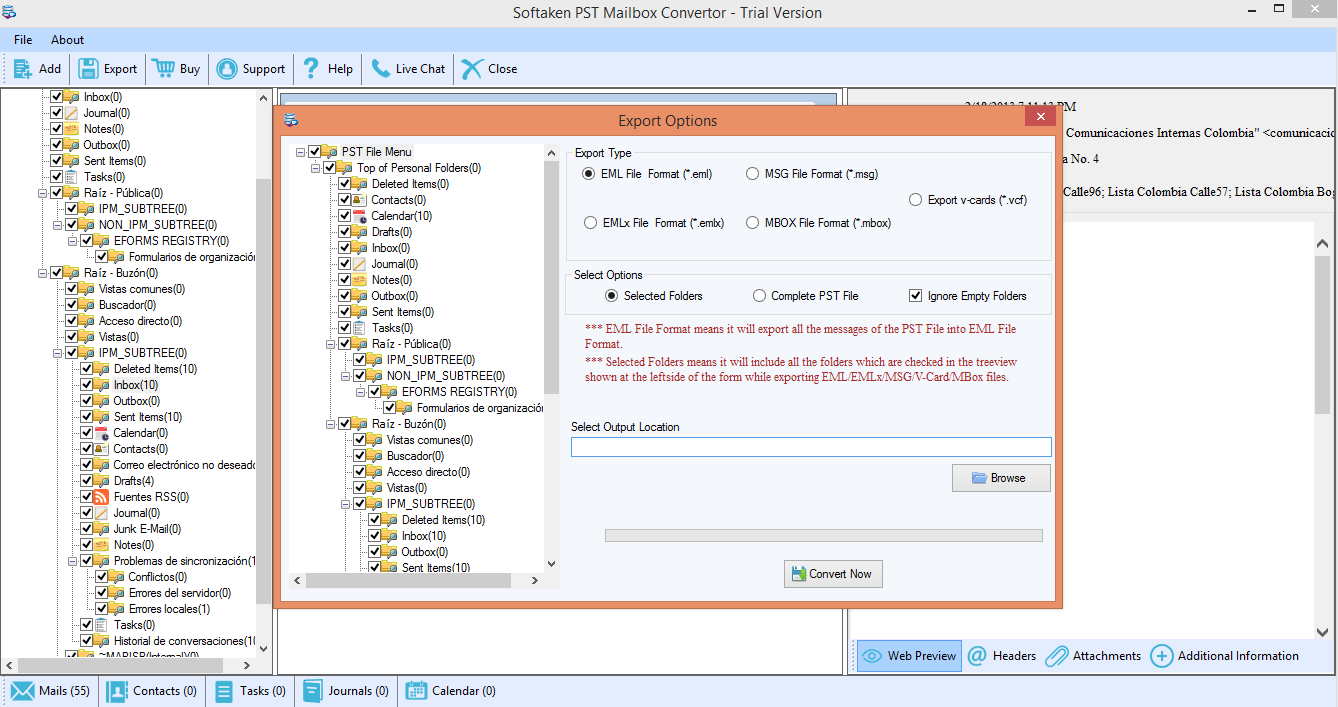 See the simple steps to import EML file
Open Windows Live Mail client

Go to File> Click on Import Messages > Click on Windows Live Mail

Click on the Browse button. See the emails and click on the Next button

Select all folders or some specific folders and click Next

The import process starts and once it is completed, click on Finish button