A huge number of users are wandering here and there in search of the query 'how to export Outlook emails into Thunderbird application?' Keeping in mind the needs of those users, we have prepared a complete tutorial that will be helpful for you in guiding for easy conversion of PST file to Thunderbird client.
Outlook is provided by Microsoft to its users and Outlook is not only an email client but acts as a personal information manager for its users. It is attached to Microsoft Office Suite. It means when you purchase Office Suite, Outlook comes with it.
Thunderbird is a cross-platform email client that stores all the database of the user in MBOX file format, a format which is supported in several other email clients also. Thunderbird is provided by the Mozilla Foundation for the users to enjoy messaging and other tasks.
Why switch to Thunderbird client from Outlook?
There are numerous reasons to prefer Thunderbird over MS Outlook –
Thunderbird is a free emailing client which is not required to purchase. It can be easily downloaded free of cost by any user.

Thunderbird supports MBOX file format that can be easily imported to many other clients like Entourage, Apple Mail, SpiceBird etc.

MBOX file format is supported by several email clients on all Operating systems like Windows, Linux, Mac etc. whereas PST file format of Outlook is supported on Windows only.

Thunderbird is an open source client where you can simply add extension and Add-ons.

In Thunderbird, you can enjoy customizing your email client through a vast collection of themes.
One stop solution to export Outlook to Thunderbird
Download PST to MBOX Converter tool to simply convert Outlook emails to MBOX format. To know the procedure, follow the given below steps of the tool that will guide you completely to migrate PST file to Thunderbird.
Step 1. Download and install the software – The first step is to download and install the application successfully on your Windows machine.
Step 2. Adding PST file – Click on the Browse option and locate PST file from your system. There is no issue of file measurement. You can place any small as well as big size PST file without any issues.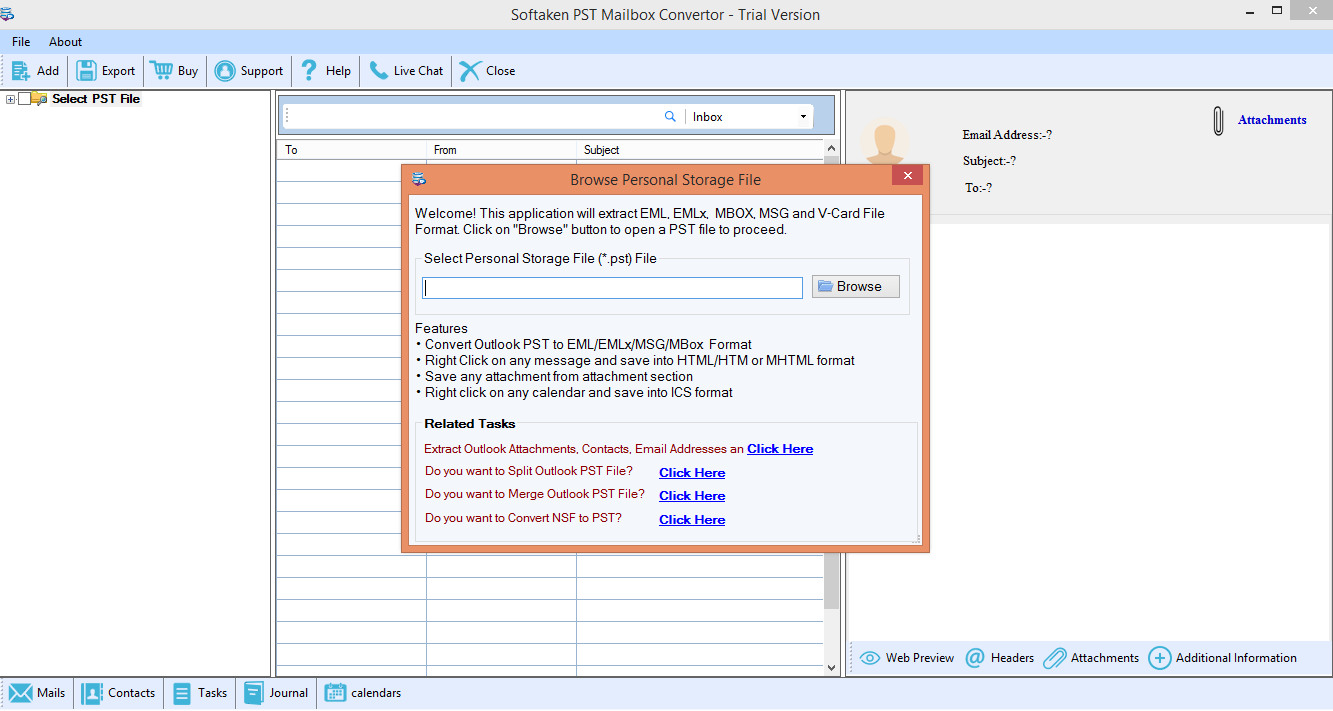 Step 3. Preview facility – Once the PST file is loaded successfully, you can get a complete view of emails contained in PST file with all folders on the left corner. This will help you to ensure the accuracy of emails ready to convert to MBOX format.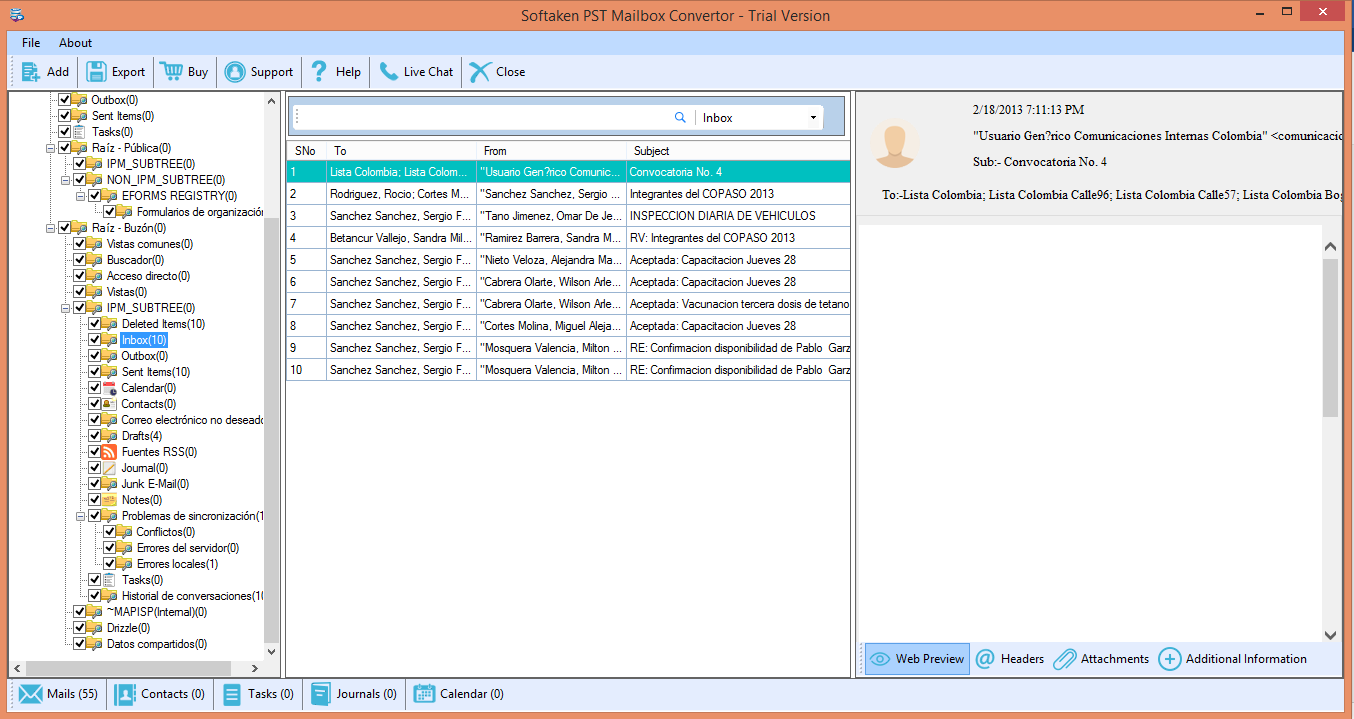 Step 4. Choice of Export options – The software provides several export options. To migrate Thunderbird to Outlook, choose MBOX file format.
Select options
You will get two more options – selected folders or complete PST file. You can choose Selected Folders options if you want to export selected folders from PST file menu by selecting from the left side or can choose Complete PST file if you want to export entire PST items.
Step 5. Choice of Output Location – Click on the Browse button and choose a location where you want to save the converted MBOX file.
Step 6. Click on Convert Now – At the end, click on the Convert Now button and within a short time, you will find the results.